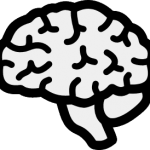 I tried several way of setting the wordpress favicon, and although wordpress.com jetpack is offering support, this is not always the best solution.
Even Yoast Seo plugin is offering a wordpress favicon option as this will do the job to me it's not good enough!
WordPress Favicon pluging
Setting the wordpress favicon you can use the feature of Jetpack plugin or Yoasts SEO pluging. But as I started some years a go I tried several way to do so, even adding code to my header file. All wasn't working well (in chrome). I stumble apon a pluging called All in one Favicon and however it seems outdated it is still the best and easiest way to set the favicon.
Why AIOF
There no need to edit files or upload using ftp (just like other plugins which support wordpress favicons), but this let's you specify a seperate favicon for front and backend (admin panel) which is great! I always have instances of my site open, one with the admin panel, and one with the front-end of the site. Having 2 different icons it's very clear which is which. I love it and so will you!
3616 Total Views
1 Views Today