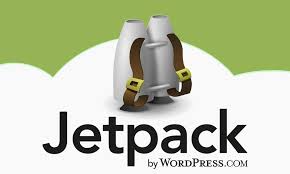 I noticed I got the message: "Jetpack: [auth_failed] Authorization header was malformed" in my wordpress admin panel. Refreshing and Reconnecting the social media links (Facebook, Twitter, Google+) did not work.
The solution turns out pretty easy:
Go to the Jetpack page in your dashboard.
Click on the Debug link appearing at the bottom of the page.
Click the link that says "click here to contact Jetpack support."
Fill in the description box and your name and email address.
Click the "Contact Support" button.
At least, that worked for me.
What is causing 'auth_failed'
For me I think it was cause by restoring a backup to another domain. I have noticed before that the site I restored my backup to (development / test environment) overruled some settings i changed (like blog name) in WordPress.com, this was caused by the connection with jetpack which was restored as well.. but to the new domain. Now setting the new domain to be the primary source so it seems.
After restoring a site to a new other domain make sure to disconnect jetpack first thing (and reconnect using the correct domain if you need jetpack).
3336 Total Views
1 Views Today